Top Tips for Timely Performance Driving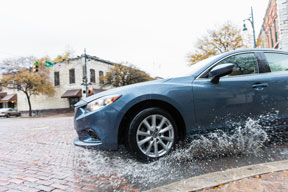 As millions of us know, daily commutes can be stressful and monotonous. Couple that with winter weather, and staying alert is paramount–especially as road conditions start to deteriorate.
To that point, you never know when you're going to need to become a Timely Performance Driver.
Timely Performance is a term that describes being present in the moment when driving so you can maximize your car's performance and react quickly to surprising situations on the road. Based on a recent survey, 75 percent of U.S. adults say they need to become Timely Performance Drivers at least once a week, and those who reported a need to react quickly to a driving situation say they do so approximately 6 times per week.
BFGoodrich Tires has conducted a survey of...
Read More